3 Things You Need to Know About buying canvas paintings
buying canvas paintings
What is canvas? How do you choose a certain canvas for your paintings. Also what paint should be used on canvas? With so many paint options out there, it can be hard to know which medium is best suited for which painting surface. You don't have to learn the hard way. In this post, we'll explore what paint to use on canvas and what is the best canvas for your paintings.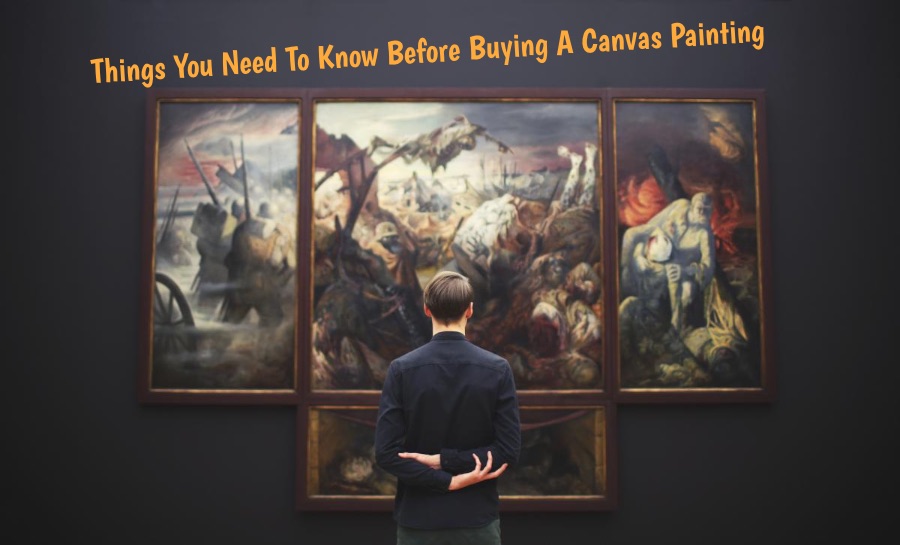 1.
What are the Best Canvas Choices for your Home
The term canvas serves as a generic term for any fabric that's used as a support for painting. The fabric can be cotton duck (the most common), linen (a more expensive choice regarded as superior), or a synthetic fiber (uncommon). Find out more about what your choices are when it comes to canvas for painting.
Cotton duck canvas
has nothing do to with ducks but it is the most common and the cheapest painting canvas. It comes in various weights (thicknesses) and weaves (how tight the individual threads are woven). The cheapest cotton canvases are loosely woven and the fabric can easily distort when stretched.
Linen Canvas
Linen canvas is regarded as superior to cotton canvas because the threads are narrower (finer) and the weave tighter. (And Belgian linen the best of all linens.) Once stretched and primed, linen canvas is less likely to stretch or shrink, or threads move or distort. Linen canvas that has not been primed is very obvious as it's a dull brown rather than white. Portrait linen is linen canvas with a very smooth surface, ideal for painting detail.
Canvas Panels
A canvas panel consists of primed fabric stuck onto a board. At its best, the canvas wraps around the edges of the archival or acid-free board and is stuck down with archival glue, providing a rigid, textured support for painting. At its worse, the canvas is stuck to cheap card with cheap glue and cut to size that warps as it gets damp.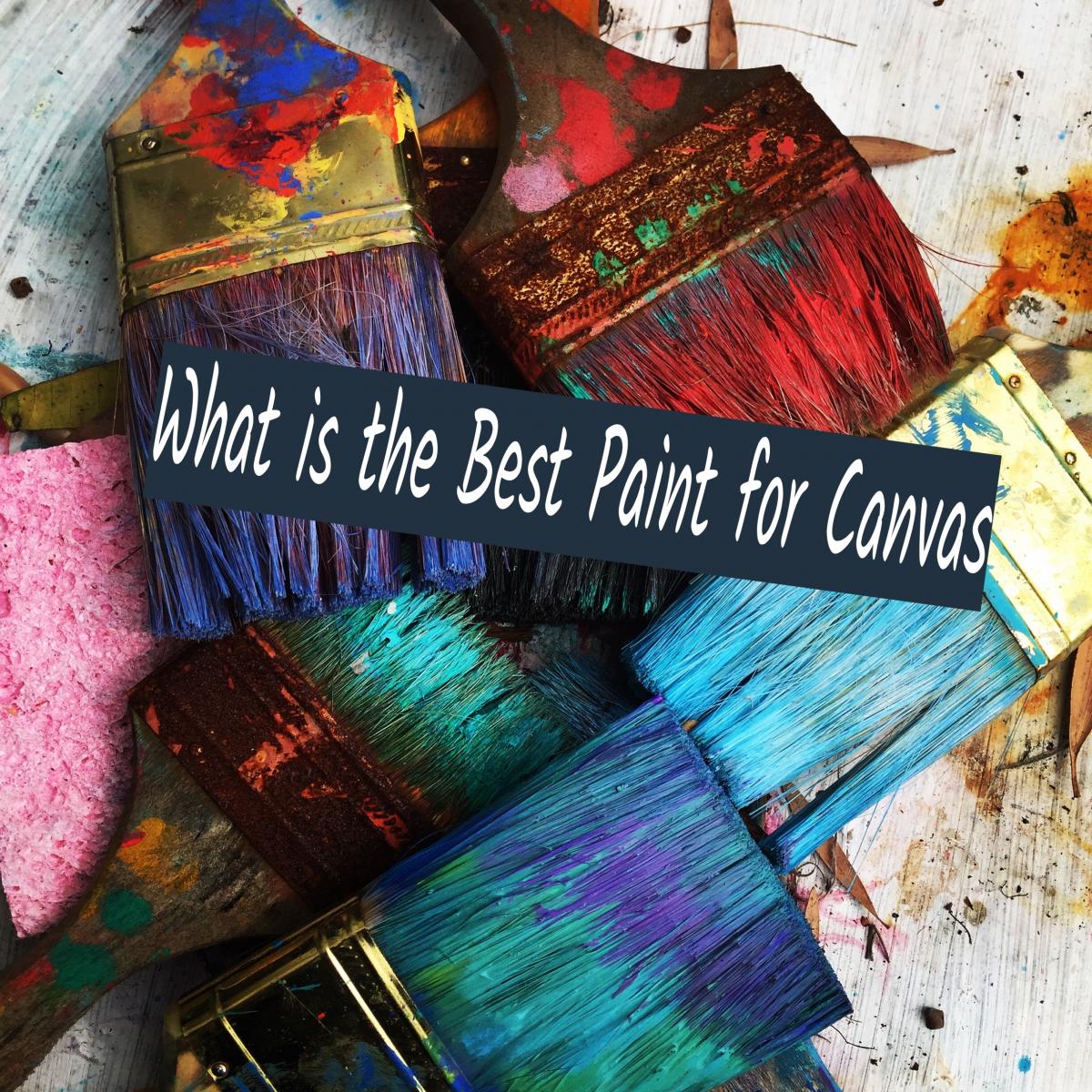 2.
What is the Best Paint for Canvas?
Canvas is a classic surface for creating art. But what is the best paint for canvas?
Acrylic paint
Mixing Acrylic Paint on a Palette
Acrylic paint is one of the most popular types of paint for painting on canvas, and with good reason. It's easy to work with, requires minimal supplies and dries quickly. A primed canvas provides an ideal surface for acrylic, which can be applied with a brush or palette knife.
In terms of what type of acrylic paint to use, a thicker acrylic paint (sometimes called "heavy body") will work best on canvas. Thinner acrylic paint (sometimes called "fluid acrylic") will require a lot more paint to create an opaque layer, and can drip downward if painting on an easel.
Oil paint
Mixing Oil Paint for Canvas
Whether it's traditional oil paint or water-soluble oil paint, oils are very well suited to painting on canvas. Their thick, viscous texture requires a heavy-duty painting surface to rest upon that won't be degraded by oil, and a primed canvas provides just that. Like acrylic, oil paint can be applied either with a brush or a palette knife; The advantage to oil is its distinct look and its slow dry time allowing you to work with it over a longer period of time compared to the fast drying acrylic paint.
Both acrylic and oil paint allows for distinct advantages given the artists style and strategy for creating a visual image.
buying canvas paintings
buying canvas paintings
3. What RVGart Uses and Why:
The canvas I use is an acid-free, lignin-free heavyweight cotton-poly blend. It's a textured canvas which features a semi-gloss satin surface. My canvas has a bright white point, exceptionally high Dmax and wide range of colors "color gamut". I choose a canvas base that is enhanced with elastic polymers providing high tensile strength and flexibility for gallery-wrap stretching without cracking. I choose the cotton poly-blend blend because it has some the best qualities of both cotton and synthetic canvas. Better colors, better durability, at and excellent value.
Depending on the artwork I use either acrylic or oil paints. Sometimes I use both. Both are excellent for use on canvas. The paint I end up choosing depends on the color choices and textures needed to create the artwork. I always use highest quality paints for my canvas which admirers of the artwork appreciate.
buying canvas paintings
buying canvas paintings